EP1980 Vintage Electric Piano – Free Ableton Live Pack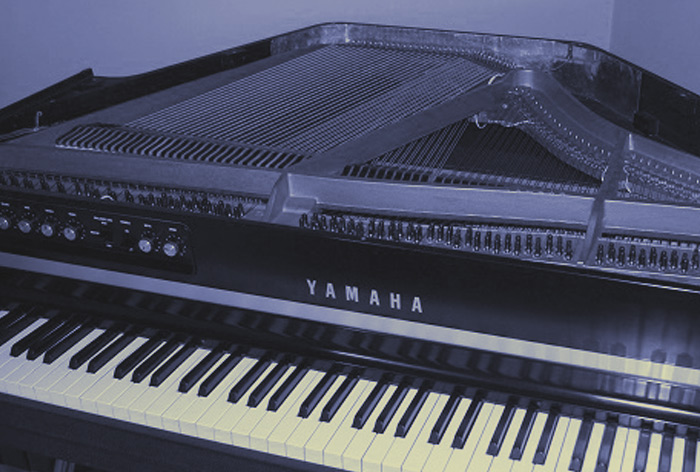 Announcing the EP1980, yet another free sampled electric piano for Ableton! This time, it's a sampled Yamaha CP80 Electric Grand.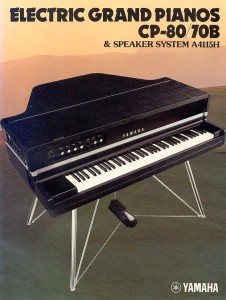 This is the last of our little series of sampled electric pianos, begun with the J2Rhodes and carrying through with the Home PlaneT and Wurl'd Peace.
Built from 1976-1985, the Yamaha CP80 Electric Grand Piano (and its little brother the CP70) was used onstage and in recordings by U2, ABBA, Roxy Music, Peter Gabriel and even modern artists like Keane and Coldplay. Billy Joel famously trashed one onstage in Moscow in 1987.
With real strings and hammer action, but piezo pickups instead of a soundboard, the CP80 was too heavy for one person to carry, but still less than half the weight of a real grand piano. This made it possible for bands to carry it on the road with them, making it a very popular stage piano in the late 70s and early 80s.
Thanks to Greg Sullivan, who made these samples available from the instrument he recorded over Christmas in 1998, you can experience the authentic sound of the CP80! Sampled over nearly a 7-octave range, with multiple velocity layers, this Ableton instrument rack offers a great emulation of the original "electric grand".
One unique feature the CP80 had that "regular" grand pianos don't is tremolo. We added macro knobs to this Ableton instrument to give the same effect. Take a look at the demo video below for a full walkthrough.
(Don't forget to visit Greg's site for a few details about his process of sampling the CP80, or to download his original GigaStudio format instrument.)
Tags: electric piano, free downloads, Yamaha