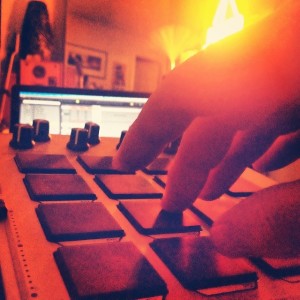 What is this site, anyway?
Critical Vibrations is a place for musicians and sound designers to find unique tools for creating.
It began in December of 2012, created by musician and sound designer Jeff Navarro as a place to share samples and presets he created as part of his own music.
It's since grown into a repository of tutorials and other resources for Ableton Live users.
How do I install Live Packs?
Easy…just watch this video:
What if I don't have Sampler?
Most of the instrument racks that have been built in Sampler have been converted on our end to Simpler. So, you should be able to play the instruments with full functionality, including velocity mapping and round robins. And if you do happen to have Sampler, you'll be able to "lift the hood" and change many more of the underlying settings to your liking.
Why should I give you my e-mail address?
When you access one of the free downloads, your e-mail won't be stored unless you'd like to be on the mailing list…which we highly recommend, by the way! We'll keep you posted about new releases, and often have special deals just for the mailing list, and of course we'll never spam you and you can easily unsubscribe anytime.
What can I do with the free downloads?
Feel free to use any of the free materials in your own music (even commercial projects!)…but please don't redistribute them. That wouldn't be cool.
What about the paid products?
We'd love to give away everything for free, but a few of our truly special sounds are available for a reasonable price. Tip: Often we have special new-product launch deals for our e-mail list! We use Selz as our payment platform, and you can use major credit cards (PayPal hopefully available soon).
Can I use PayPal?
We hope to have PayPal soon, but for now we just accept major credit cards.